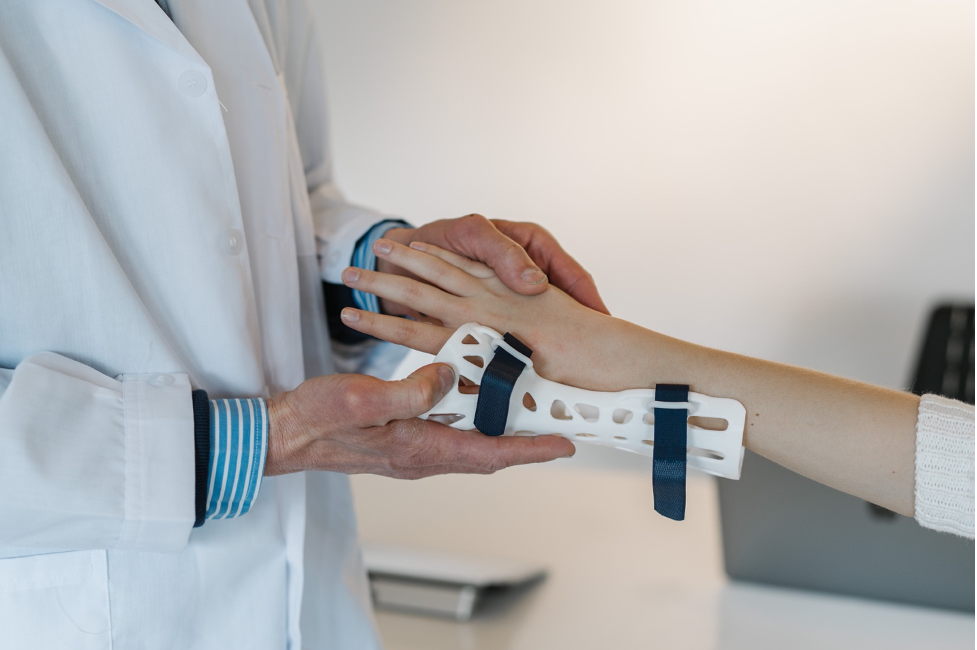 When to Visit a Doctor: Orthopedics Edition
Some people like to wait out aches or pain, hoping symptoms will simply disappear. That being said, it is important to know when to visit a doctor. Sitting in pain and adjusting your life around it could complicate your issue further. This may also contribute to a decline in your mental health as you notice progressive dysfunction.
Oftentimes, the culprit of a random ache may just be last night's sleeping position. If you notice your pain lingering, you'll want to explore the issue further with your doctor. While there is no simple answer, look for the following signs when considering getting a second opinion.
When to Visit a Doctor
The main thing to keep an eye on is your range of motion. If you're experiencing any pain, stiffness or discomfort when performing everyday activities (outside of the general soreness you experience after a workout), that may be a clue to seek professional help. This is especially important if these symptoms are impeding your range of motion.
If you've already waited a while after experiencing discomfort, then you may be dealing with chronic pain. Chronic pain is defined as pain lasting longer than 12 weeks. Allowing this to continue will not only impact your quality of life, but could also lead to future complications requiring even more doctor visits.
Another sign indicating doctor interference is instability. If you find that standing or walking has become strenuous or difficult, that could signify a serious injury.
Orthopedics & Sports Medicine
Traditionally, when these problems arise, you'll go to your primary care doctor for an initial exam. From here, your doctor will refer you to a specialist in the area. Regardless, we want to outline what types of doctors you should see depending on the injury.
At Performance OSM, we provide services in relation to knee, shoulder, hip, ankle, wrist, and elbow pain. Whether your issue's solution requires physical therapy or surgery—our team of professionals will be there every step of the way.
Since we cover a wide variety of orthopedic care, we have specialists in all categories. If you injured yourself during athletic activity or if your issue is getting in the way of your participation in a sport, then our sports medicine team with evaluate the best form of care for your athletic goals.
If you are at the point of asking, "when to visit a doctor," it's probably time to request an appointment. Don't impede your quality of life by living in pain and discomfort. Our team of specialists is here for all your recovery needs!