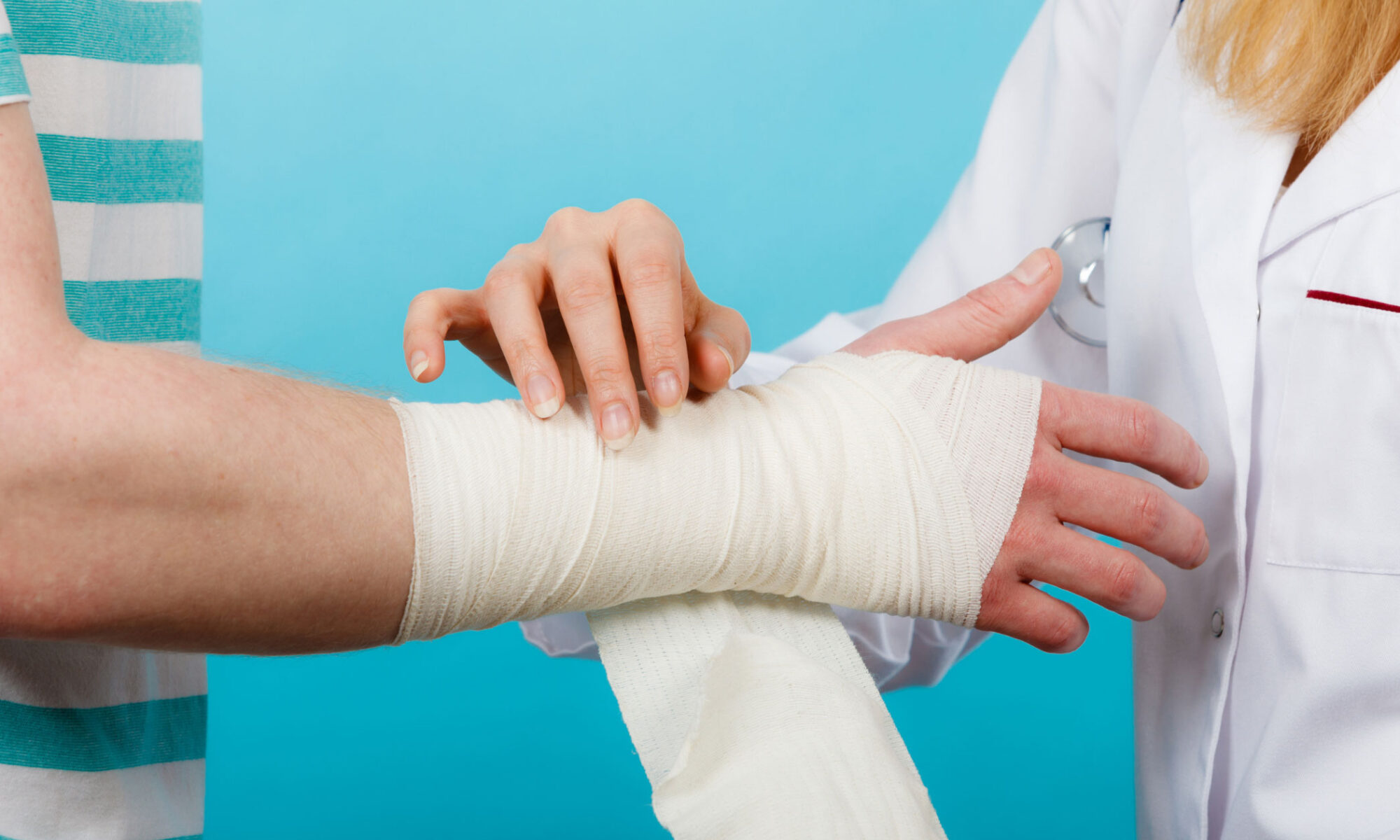 Sprained Wrist vs Broken Wrist
Now that we are approaching winter and temperatures are dropping, we expect to see more wrist injuries because of slipping on icy surfaces. It's a natural instinct to put a hand out and try to catch oneself during a fall – but this impulse is the cause for nearly all wrist sprains and fractures. When a wrist injury occurs, it can be difficult to determine the severity of the injury. If you're wondering about the differences between a sprained wrist vs broken wrist, keep reading!
Sprained Wrist
If you have a wrist sprain, you might experience swelling in the wrist, bruising on the surrounding area, pain when moving your wrist or hand, and weakness when grasping objects. While the sprain might be very painful, you may still be able to move the wrist in a range of motion. If you can move it around, it usually means the bones are not broken. Regardless, if you have sprained your wrist, it's still important to see a doctor to ensure it's not broken, especially if the pain persists for more than 48 hours.
Broken Wrist
There are a few telltale symptoms to detect a wrist fracture and determine the difference between a sprained wrist vs broken wrist. Wrist fractures typically show deformity in the wrist, severe swelling, and tenderness to touch. You also might experience tingling in your fingers. Another sign to consider is if you are completely unable to move your wrist either because you have so much pain or because of the swelling. Finally, if bone matter breaks through the skin or has an obvious deformity, it's essential to seek medical care immediately!
Sprained Wrist vs Broken Wrist
People may assume the level of pain an injury cause is directly related to the extent of an injury – meaning a sprain would cause less pain than a fracture. This is not always the case. Sometimes, fractures can cause mild or dull pain, while sprains can often cause severe pain. If you are experiencing a wrist injury, it's best to schedule an appointment with a doctor to get proper treatment for your wrist. At Performance OSM, our doctors can effectively diagnose a wrist injury with our in-office X-ray and experienced physicians. Request an appointment with us today!