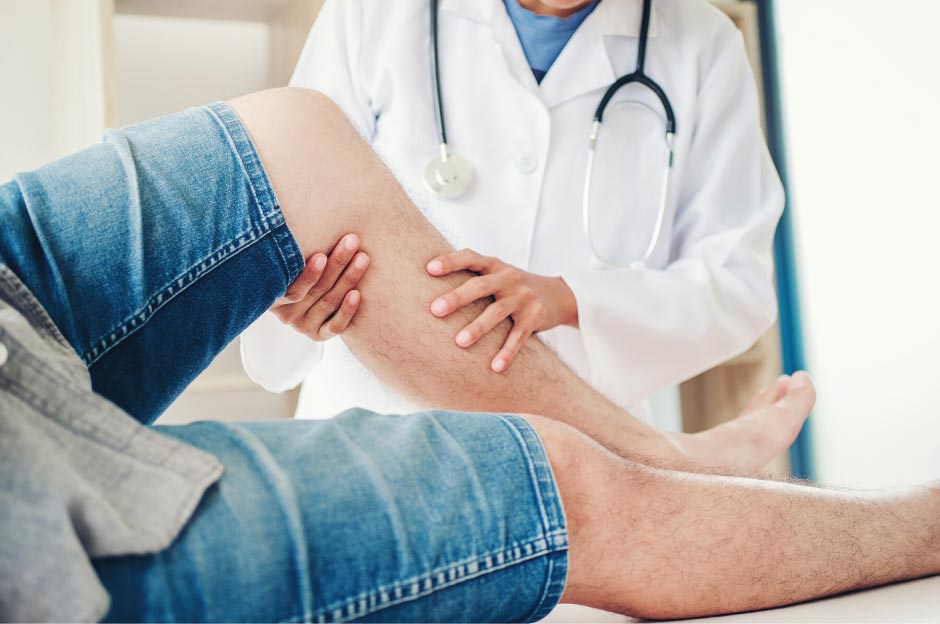 Treatment Options from your Knee Pain Relief Frisco TX Experts
Knee pain caused by arthritis or an injury can be debilitating and life-altering. It can make you change your daily routine, and even keep you from doing what you love to do. While you may think you will have to live with this pain forever, there are several treatment options available. The knee pain relief Frisco TX experts at Performance Orthopaedics & Sports Medicine can helpyou get back out there. Keep reading to learn more about why you may have knee pain and the options for relieving it.
Causes of Knee Pain
There are several causes of knee pain, that can be a result of inflammation or an injury. Inflammation of the joint (arthritis) is an extremely common cause for knee pain. Over time and as you age, the cartilage in your knee joint wears down resulting in arthritis. Another cause for knee pain is an actual injury. Because the knee is made up of so many different ligaments, there is a high chance of one of them tearing if it's weak. The ligaments in your knee that could possible tear include:
Other parts of the knee that often cause pain are the meniscus and cartilage. A tear in the meniscus typically occurs when the knee rotates while it is bearing weight, like during soccer or football.
Knee Pain Relief Frisco TX Experts
While there are several reasons for knee pain, the experts at Performance Orthopaedics offer a few treatment options. These options include minimally-invasive surgery, arthroscopic surgery, knee replacement surgery, and non-surgical options.
Minimally-invasive surgery is exactly what it sounds like–minimally invasive. By making smaller cuts, the surgeon is able to reduce pain in your knee while causing less trauma to the area.
Arthroscopic surgery utilizes a tiny camera to view the inside of the joint. Arthroscopic surgery is similar to minimally-invasive surgery in that it does not require any large cuts or incisions. This technique is used by our knee pain relief Frisco TX experts on torn ACLs, meniscus tears, and osteoarthritis.
If arthritis cannot be treated with non-surgical options, a total knee replacement surgery may be the final option for you. Our surgeons have the skills and experience to successfully reduce pain from arthritis with a knee replacement.
Our surgeons at Performance Orthopaedics & Sports Medicine are your knee pain relief Frisco TX experts. If you are having knee pain from arthritis or an injury, contact us today to get back to your peak performance!