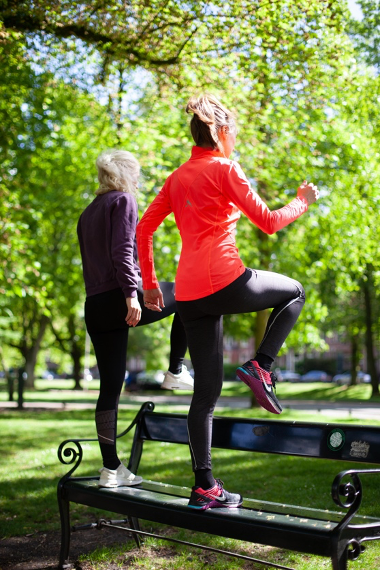 How to Implement Outdoor Exercise into Your Routine
As the weather turns warmer, we find it important to get your heart rate up and train your muscles through outdoor exercise. While the gym makes it easy to focus on certain muscles, there are many added benefits to working out in the sunshine.
The best part is, various forms of exercise are available outdoors. You don't have to do a strenuous hike or 5k run for movement to be effective. Even a simple walk around your neighborhood is plenty to boost your vitamin D and ease your stress levels. Not to mention, there are no gym fees in nature!
Benefits of Outdoor Exercise
First and foremost, simply breathing in fresh air has proven to reduce stress and calm the mind. Even if you're not in the mood for a heavy workout, just sit outside, enjoy the sunshine, and practice meditation. Mental health is just as important as physical health; poor mental health is a risk factor for chronic physical conditions. Your systems are constantly in connection with one another, so supporting both through outdoor exercise optimizes your efforts.
On the days when you're ready to exert more energy, we urge you to push yourself. One of the best things about exercising outdoors is the challenge that comes with it. You work different muscles and practice your balance better on a rocky trail than on a treadmill. It also trains your focus and is better at preventing injury. The changes in elevation, no matter how slight, provide a much-needed push to your cardiovascular system.
If you struggle with holding yourself accountable, consider asking a friend to join! Make it a social event you look forward to vs. a solo trip you dread each week.
Making a Routine
Although the process of creating a routine you can stick to may seem like a daunting task, push yourself to be active in your intentions. Completing your goals is a rewarding experience, both physically and mentally!
You'll first want to write down everything you want to complete in a day or week, depending on your goals. In this case, let's say you want to exercise outdoors three times a week. Then, break up your day/week into separate categories in order to figure out when would be best to implement this into your schedule. Don't be afraid to be flexible; maybe your weekday walk depends on the best weather each week. Regardless, ensure you actively schedule the time for your outdoor activity.
The next part is the most difficult: accountability. You need to show up for yourself. Even if you start by simply walking around the block for ten minutes, you showed up. Set realistic goals and take satisfaction from completing them. If you need to set a reminder on your phone, do it; use the tools around you to set yourself up for success.
Building Healthy Habits with Performance OSM
The Performance OSM team of professionals is eager to assist with creating an outdoor exercise routine that is individually beneficial. This aligns with our injury prevention goals, as the best way to maintain health is through daily activity.
For more on healthy habits and the best routine for you, please reach out!