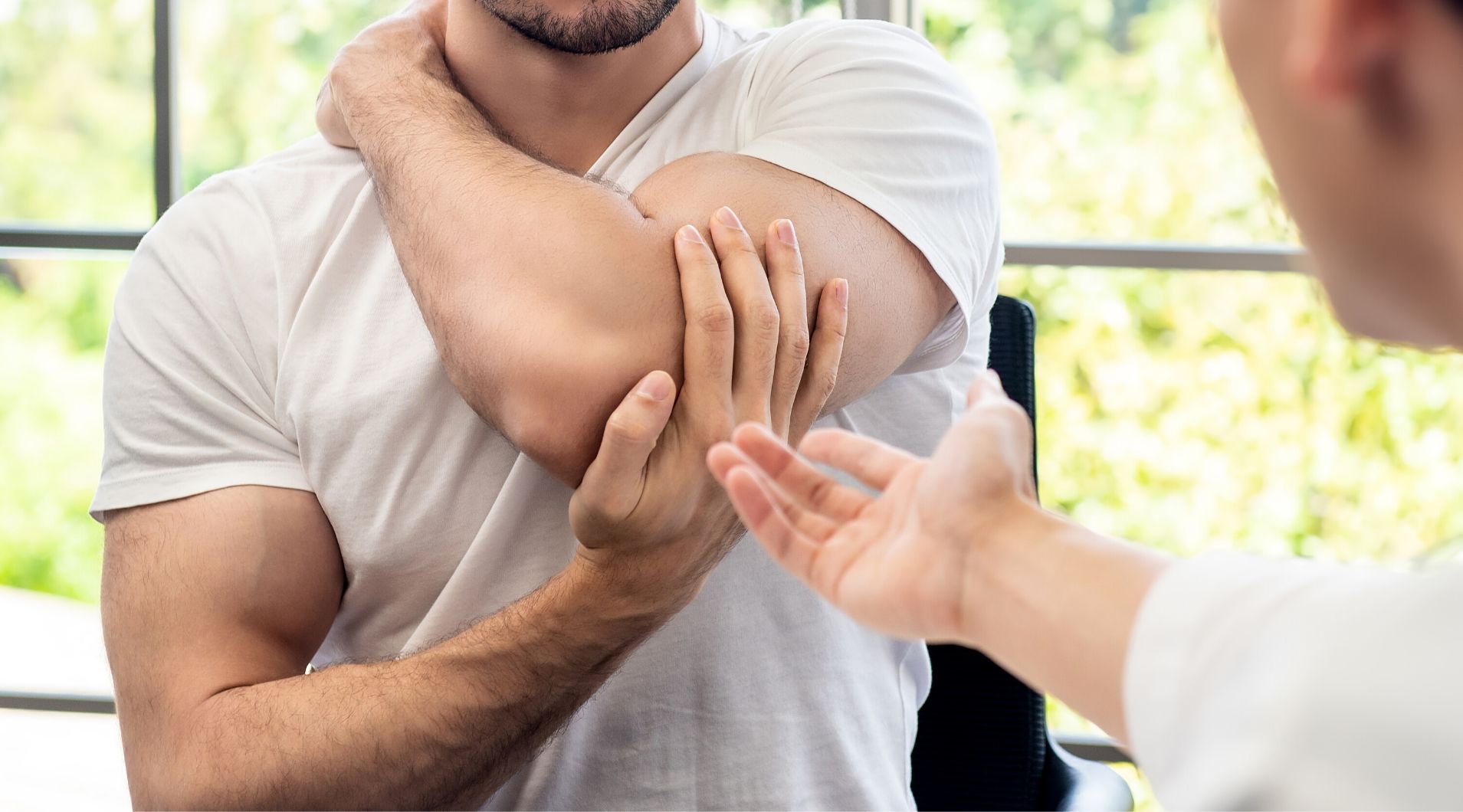 Why You Need to See an Elbow Pain Specialist
Elbow pain, whether it is in a specific spot or all over the area, can be uncomfortable and aggravating. Several reasons for elbow pain exist and can be caused by an injury or overuse. These reasons include:
Bone Fracture ­– A break in one of the bones that make up the elbow. The elbow consists of the ulna and the radius bones, as well as the humerus.
Golfer's Elbow – Local pain in the inner elbow. Twisting and straining the forearm can exacerbate the problem.
Tennis Elbow – Inflammation in the tendons. Often affects tennis players but can affect those that make repetitive movements with arms and elbows.
Bursitis – Commonly caused by a local infection, rheumatoid arthritis, or gout. The tip of the elbow becomes inflamed and fluid builds up beneath the skin.
Arthritis – Intense joint pain, swelling, and a limited range of motion. Usually caused by injury, disease, or aging.
Why You Need to See an Elbow Pain Specialist
A healthcare provider who is a specialist in upper extremities and elbow injuries has the experience to properly diagnose and successfully treat your condition. Going straight to a specialist will save you time and stress–you will get your diagnosis immediately and begin treatment as soon as possible. When you see an elbow pain specialist, you can be sure that you are receiving the highest level of care from a provider that has the most experience. A few treatment options offered by a specialist include:
Surgery
Physical therapy
Injections
Biologics
Casting
Based on the severity of your condition and your medical history, your provider will determine which treatment option is appropriate.
Performance Orthopaedics & Sports Medicine is here for you as your elbow pain specialist. Our fellowship-trained orthopaedic surgeons provide the highest quality care and offer the best treatment options. We only suggest surgery when it's necessary or the only option to get our patients back to their peak performance. Contact us for a consultation if you think you have an elbow injury that needs attention.